DETOX BOX® Instructions
Love yourself to good health
DURING YOUR JUICE CLEANSE:
Important considerations:
Make sure to refrigerate your juices as soon as possible. Place in freezer if you will be delaying your cleanse by 1 day or more.
Because our juices are unpasteurized, it is essential that you start your cleanse the day that it arrives. Our juices have a shelf life of three days.
Make sure to give the juices a good shake to ensure you get every bit of the vital nutrients it has to offer.
Remember to always chew your juice. The chewing action mixes saliva with the juice, allowing your body to more easily absorb and utilize the nutrients.
INSTRUCTIONS
Step 1.
Lax tea
Have one tea bag the night before your juices, 2 hours after your last meal. Steep me for 15 minutes in boiling water and enjoy me hot or cold!
Step 2. 
Turmeric Starter
Start your day with Turmeric and alkalising limes. Have me as close to waking up as possible.
Step 3. 
Celery + Greens
Number 1 Juice has all the goodness of leafy greens & chock full of vitamins. Have me before 9am.
Step 4. 
Glow
This refreshing juice is loaded with antioxidants & joint supporting ingredients. Have me no later than two (2) hours after your number 1 Juice.
Step 5. 
Vegan Protein
Have for lunch or end your day sweet & satisfied with a creamy nutty vegan protein blend. Add another protein blend to your cleanse if you will be more active during your cleanse or need that extra boost! *Contains nuts and seeds*
Step 6.
Activate 
Remove toxins with this activated charcoal sweet citrus green. Have me two hours after your last Juice.
Step 7. 
Beet
The ginger is great for your stomach & helps both soothe & warm your body. Have me two hours after your last juice.
Repeat the same steps 2-7 for as many days as you are cleaning.
Remember
Keep hydrating. Drink at least eight glasses of filtered non-carbonated water in addition to your juices. Herbal teas are another great option.
Get plenty of rest. A cleanse can be tiring. Keep your schedule as light as possible and try to get to bed early! Listen to your body. It will tell you when to slow down.
Take time to eliminate – During a cleanse your body releases accumulated toxins that may have built up for years. It is important to eliminate the toxins that are being released from your system during the cleansing process.
AFTER YOUR JUICE CLEANSE:
Congratulations! – you've hit the reset button and detoxified your system! Now, we want to make sure that you are prepared to maintain and maximize the effects.
You are still in a detox mode for a few days after ending your cleanse so be mindful of what you put into your system. Make sure to drink plenty of water and pace yourself as you slowly reintroduce simple, whole foods. We recommend starting with salads, smoothies, soups, and juices while avoiding processed foods and animal products. Optimal post-cleanse foods are the same as pre-cleanse diet suggestions:
Steamed vegetables, fruits, vegetable broths, salads, smoothies, fresh juices and whole unprocessed foods.
Finally, remember to congratulate yourself YOU DID IT! You are on your way to a cleaner, healthier you!
*Please consult your Physician or Wellness Professional prior to cleansing to address any specific health conditions.* 
*Please be advised that our products are prepared in a facility that handles nuts, seeds and unpasteurized juices and the absolute prevention of cross contamination cannot be guaranteed.*
_______________________________________________________________________
Online Payment options *
Bank Transfer 
Bank: Scotiabank Jamaica 
Account name: Nature My Therapy 
Account Type: Business (CHQ)
Branch: Halfway Tree
Account number: 804462 
Paypal: Naturemytherapy@gmail.com 
 *ADDITIONAL CHARGES APPLY FOR DELIVERY OUTSIDE OF KINGSTON. PAYMENT CONFIRMATION IS NEEDED BEFORE ITEMS ARE SHIPPED VIA KNUSTFORD EXPRESS OR SIMILAR.
ALSO: WE ASK FOR 24 HOUR NOTICE ON ALL CLEANSE ORDERS. SOME SUBSTITUTIONS MAY BE MADE BASED ON AVAILABILITY. THANK YOU. 
THERAPY MEMBERS
Create a recurring order of your favorite THERAPY essentials and get more than just best savings every time. You'll get:
Get Access to VIP Savings
Enjoy New Flavours
Birthday Gifts
Extra Perks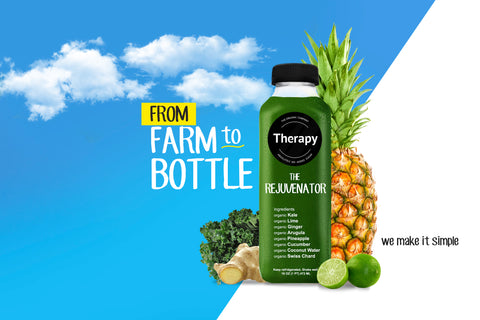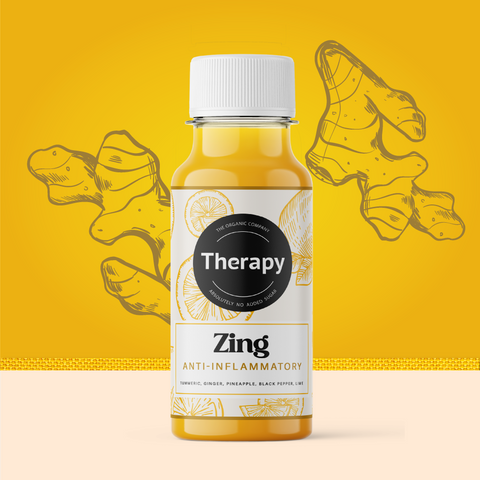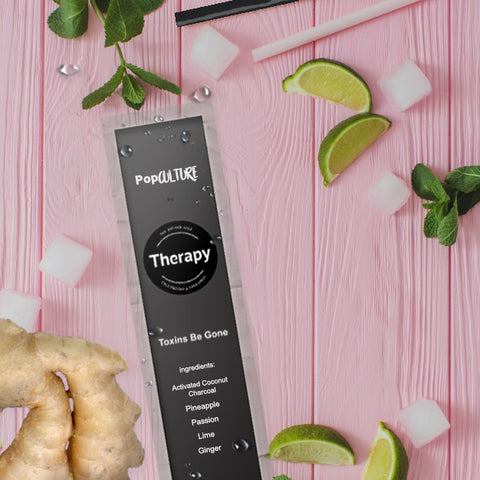 We LOVE to hear from you:
Have a question?
Email THERAPY at:
naturemytherapy@gmail.com

Together, we can rewrite the narrative of health, empowering individuals to embrace a vibrant and thriving life.
FAQ
Here are some useful pages that your might want to know about.